Boss Rush is stuck after selecting first powerup
When I start Boss Rush (connected to server or not) I have the option to choose powerup. After doing so, I get stuck on the powerup screen and have to exit to main menu to get back to normal. I'm unable to play the Boss Rush mode because it won't start. All other modes work as intended.
Steps to reproduce:
Attempt to start Boss Rush
Expected Results:
To be able to play Boss Rush.
Actual Results:
Stuck on first powerup select screen
Notes:
Playing on Switch
Attachments:
will attempt to get screenshot and add it to this post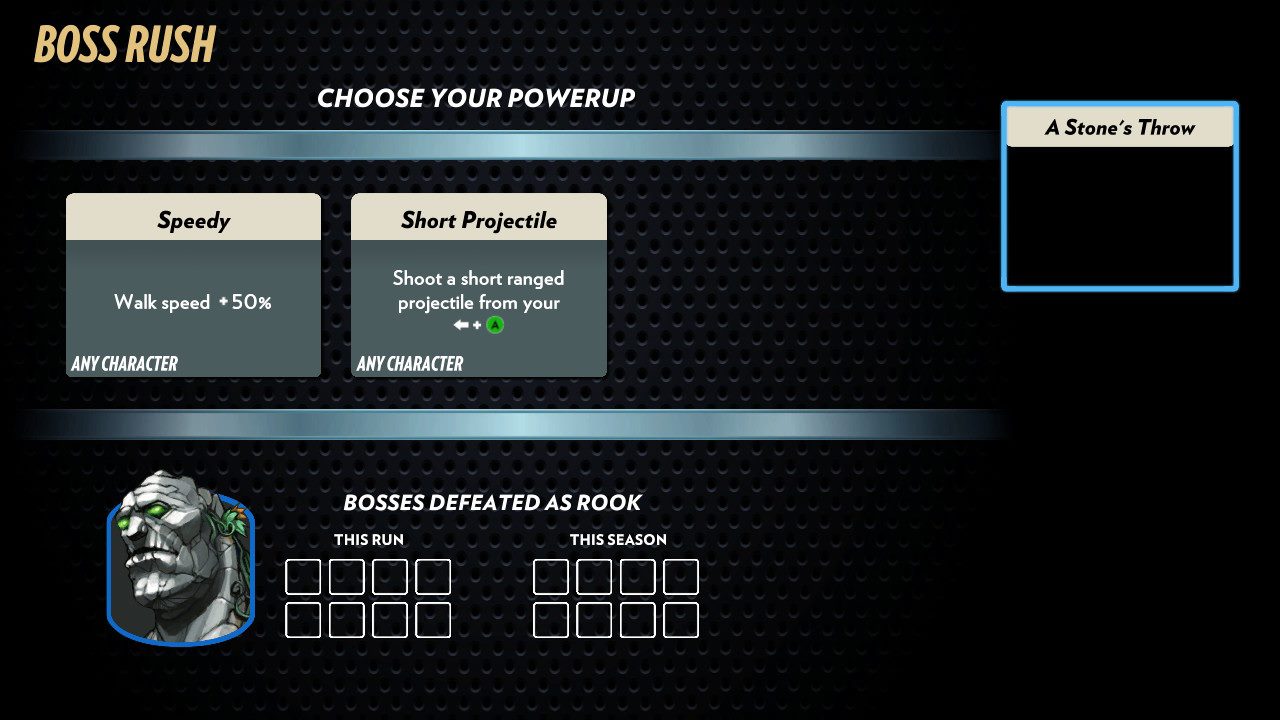 Game Version:
1.18891
System Information:
playing on switch![screenshot