Title:
Jaina Holds Two Bows in One Hand in Victory Pose
Summary:
It looks like Jaina is holding two bows in her hand when she is doing a victory pose. It is the same on 1p and 2p side.
Steps to reproduce:
Win with Jaina.
Expected Results:
Jaina holds one bow.
Actual Results:
Jaina holds two bows.
Notes:
Attachments: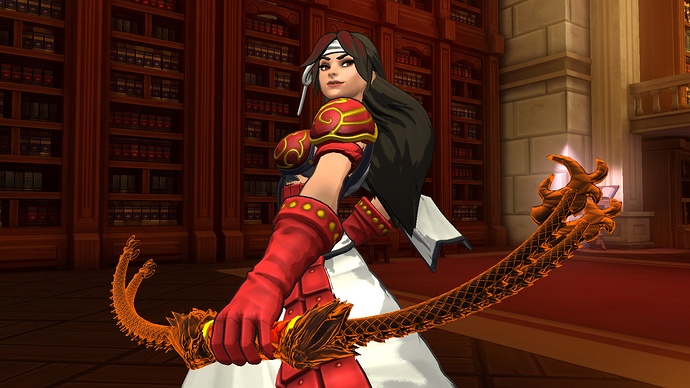 Game Version:
v1.16899
System Information: