Summary:
When both characters are KO'd at the same time, cloth physics lock up.
Steps to reproduce:
(optional) Select the same character to facilitate traded hits.
Have both characters hit at the same time, losing the last life.
During the next round, skirts and/or hair of some characters stops animating properly.
Expected Results:
Cloth physics continue animating as normal.
Actual Results:
Cloth physics freeze up, not moving but changing abruptly during some moves, then locking up again.
Notes:
When one character supers, the opposing character returns to normal after the super flash.
After the round, both characters are fine for the next round.
Attachments:
Screenshot of physics locked up. Most obvious is Jaina's hair.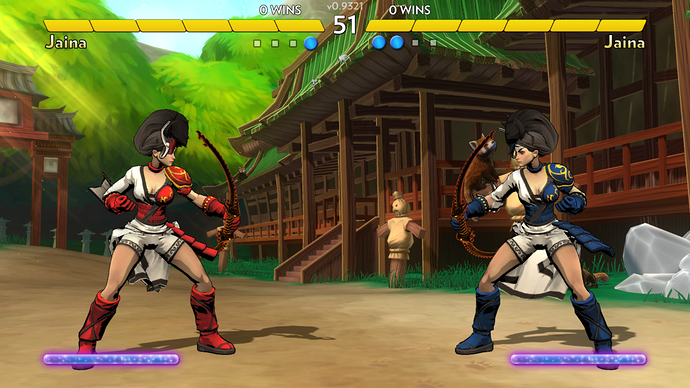 After super, the opponent is back to normal.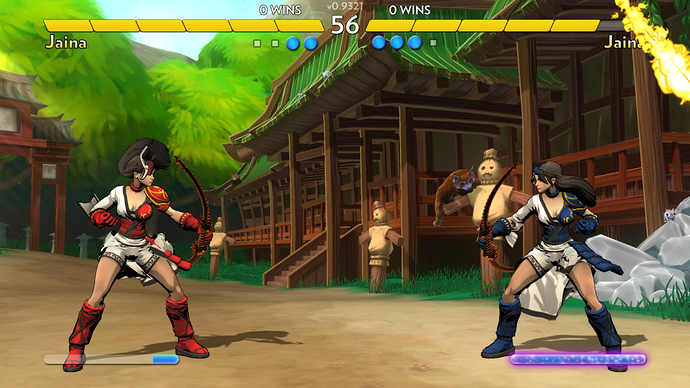 Game Version:
v0.9321
System Information:
Windows 10
2.6GHz Intel i7-6700HQ
Nvidia GeForce GTX 1070