Title: Duplicate Powerup Selection during boss rush
Summary: Sometimes I'll get 2 instances of the same powerup during boss rush.
I only have one screenshot but it has happened to me once before, but I forgot to report it.
Steps to reproduce:
Unsure
Expected Results:
All powerups to choose from are unique
Actual Results:
Sometimes 2 choices are the same choice.
Notes:
Attachments: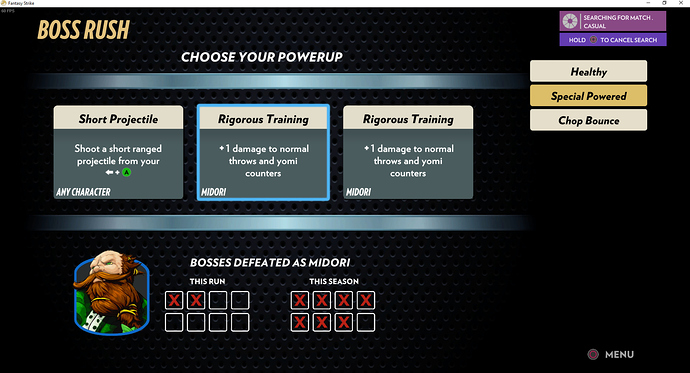 Game Version: 1.17939
System Information: Win10 Home