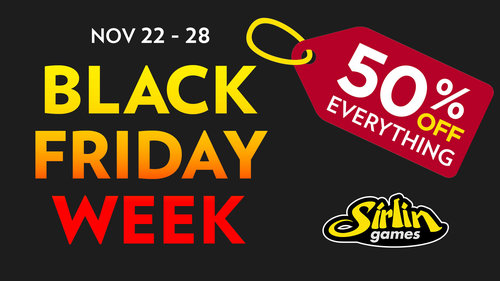 Have you had your eye on one of our titles?
This is the biggest sale Sirlin Games has ever had. From November 22nd to 28th, you get 50% off everything Sirlin Games sells. Yes, everything. That includes:
All our tabletop games at SirlinGames.com. Use the code CRAZY50 when checking out. Check out our top sellers here. Keep in mind that some products might sell out before the sale period ends, sorry!
Fantasy Strike, Yomi, and Puzzle Strike on Steam (as well as their associated DLC and soundtrack).
Yomi and Puzzle Strike on iOS.
If you're looking for a fancy gift, we suggest Pandante (either regular or deluxe), as it's joyful experience for both non-gamers and experts. Or, you could try anything else! Fantasy Strike on Steam is our newest and prettiest game.