Title:
Failure to connect to an opponent while playing arcade mode freezes the game
Summary:
Have just beein playing arcade mode while queued. After I found but failed to connect to an opponent, I was stuck on the last frame of my arcade match. Music is still playing but all buttons do nothing. The only way to quit is to close the window.
Steps to reproduce:
Queue for a match
Play arcade mode
Find an online opponent while being in an arcade match, but fail to connect
Expected Results:
The arcade match resumes and I re-queue
-OR-
I return to the main menu
Actual Results:
The game freezes on the last frame of the arcade match. Music still plays but no inputs do anything. The clock does not tick down.
Notes:
Only happened once so I can't speak to reproducability.
Attachments: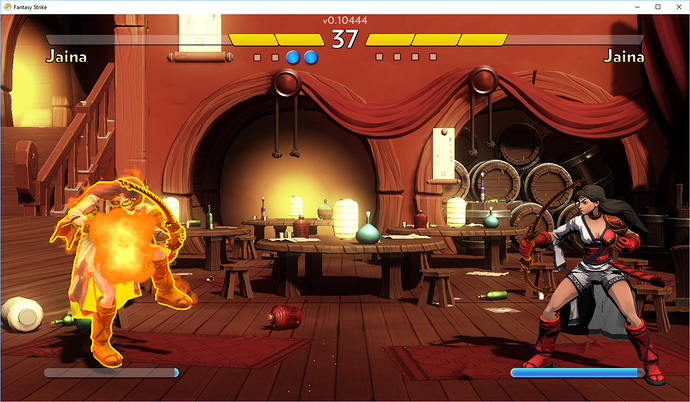 Game Version:
v0.01444 (August Patreon build)
System Information:
WIndows 10 Pro; CPU Type
Intel® Core™ i5-2500K CPU @ 3.30GHz; 8GB memory; AMD Radeon HD 7800 Series