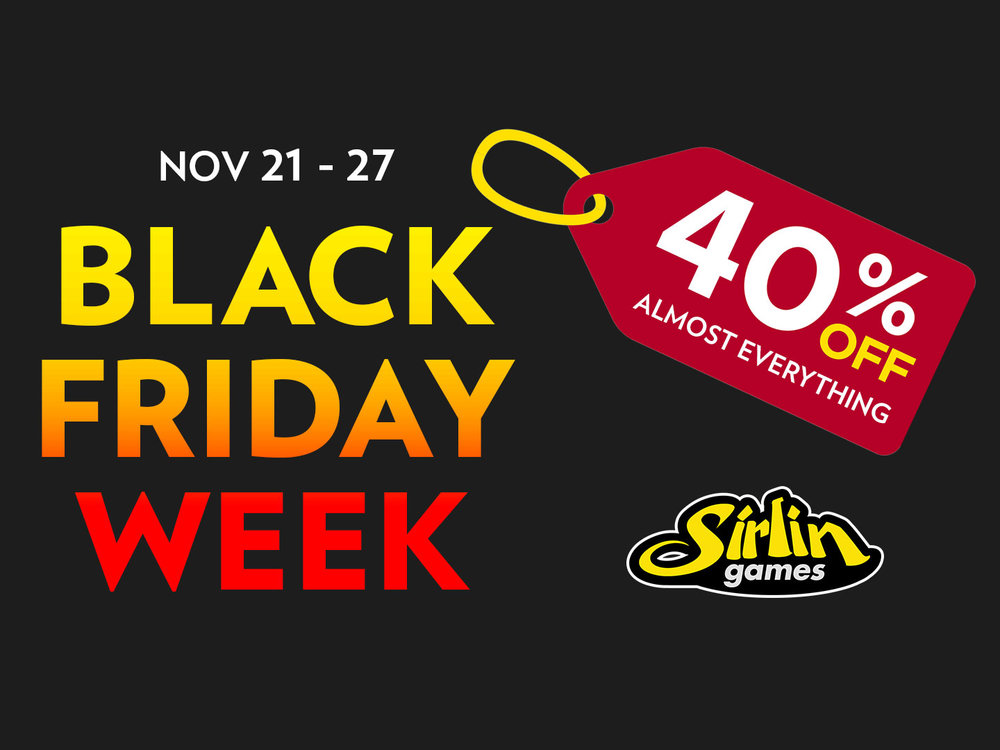 We're having a massive Black Friday Week sale, from November 21st to November 27th, as part of the Steam Autumn Sale.
Pick up Fantasy Strike, Yomi, and Puzzle Strike, for 40% off this week! Now's the best time to pick up a copy for yourself (or a friend).
Also, we're doing a big sale on our tabletop games; head over to http://www.sirlingames.com/shop to check out the deals. Use the code FANTASY40 to apply the 40% discount at checkout.
Blog post here: