Fantasy Strike is making my iMac slow and has very low FPS.
I have been able to use my iMac for Fantasy Strike for over a year now and a few updates ago it was working tremendously well alltough I am using an iMac that was designed in 2012. It's an iMac 13,1 with an SSD and has only 512 MB RAM on it's iGPU.
But somehow that changed. I have no clue wat is going on. I have quitted all other applications, I restarted the machine and was only running, Activity Window, Steam and Fantasy Strike. I could barely use my computer and the FPS dropped to as low as 11.
Steps to reproduce:
Use an old 2012 or older iMac
Use the latest update from Steam and have nothing else running
Try to use your computer while you are merely 'having the game open'.
Expected Results:
A decent Frames Per Second of 60
Actual Results:
A framerate Per Second from 11 to 27.
Notes:
The Frame rate gets actually better when you play a game weirdly.
Attachments:
I took a screenshot to show the FPS, I hope it's attached.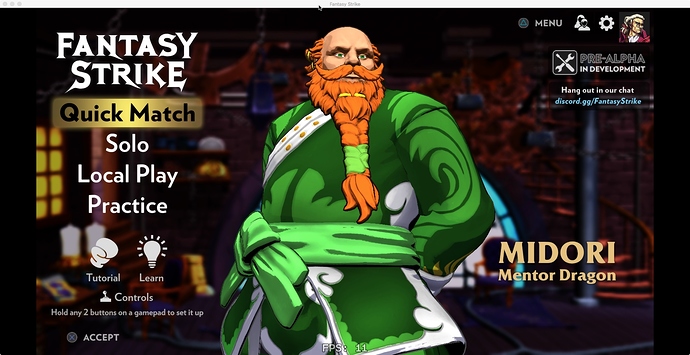 Game Version:
August 2018 Build
System Information:
iMac (21.5-inch, Late 2012) 13,1
2,9 GHz Intel Core i5
8 GB 1600 MHz DDR3
NVIDIA GeForce GT 650M 512 MB