Title:
Models glitching at the end of a ranked match
Summary:
After completing a ranked match and leveling up, all your characters flexing on the screen are completely glitched.
Steps to reproduce:
Just level up on ranked, that's about it
Expected Results:
Characters models are visible just like in a real match
Actual Results:
They're barely visible
Notes:
Happens everytime i level up. I've found another similar topic but it refered to shadows, only. In my case, the entire model of the characters is glitched.
Also, only happens on Ranked. On casual, the character model is just fine.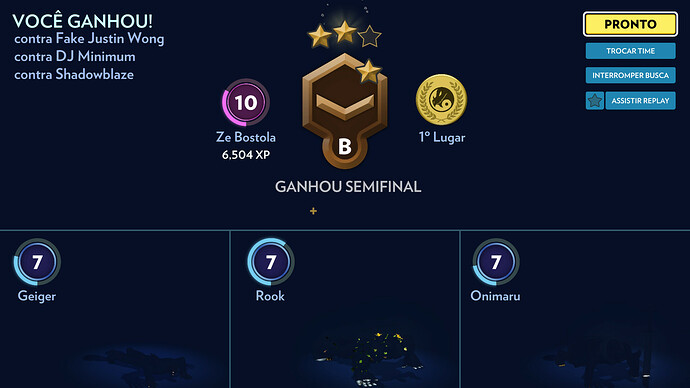 Attachments:
Game Version:
v1.19748
System Information:
Linux (Ubuntu 20.04), video card NVIDIA 1050, 2GB, 8GB Ram, Intel Core I5 7700.