Hello! I just got into the game, played it at Evo. I'm enjoying it so far (even tho my PC can't handle it really), but I wanted to make a request.
The two characters below are the only ones with dark-skin palettes. They look amazing, by the way!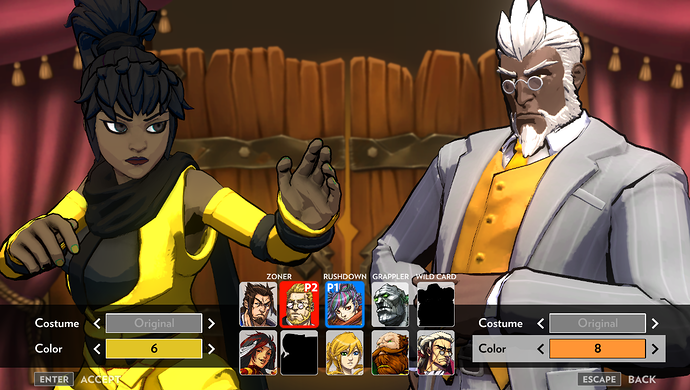 As cool as these two are, it's a little sad that they're the only two dark-skinned choices in the game. There are a few colors on other characters that are slightly darker than their default, but it's essentially 2/64 total dark-skinned colors (though Rook doesn't count). I'd like it if every character had a choice (or multiple(!!)) for dark skin.
I know the colors probably aren't finished yet anyway and there's likely other matters that need to be handled, especially with the fundraiser, but this is very important to me so I wanted to file a request sooner rather than later.