Title: Softlock after a Desynchronization Disconection in Game 2
Summary: Queued into casual, won the first game against my opponent. Mid-way through the second game, we suffer a desynchronization error and disconnect. The results screen displays my opponent's character, Setsuki, which I'm unsure if is part of the error or just what happens in a no-contest disconnect. Hitting buttons to leave queue, change character, or next match do not leave the results screen. Waiting until the auto-timer to next game results in the timer not changing screens, and still remaining stuck with no other option except to alt+f4.
Steps to reproduce:
Get a Desynchronization Error in Game 2?
Try to exit the results screen
Expected Results: One of the ways to leave the result screen would work
Actual Results: Softlock. None of the ways to leave the result screen, including just waiting for the next match, work.
Notes:
Attachments: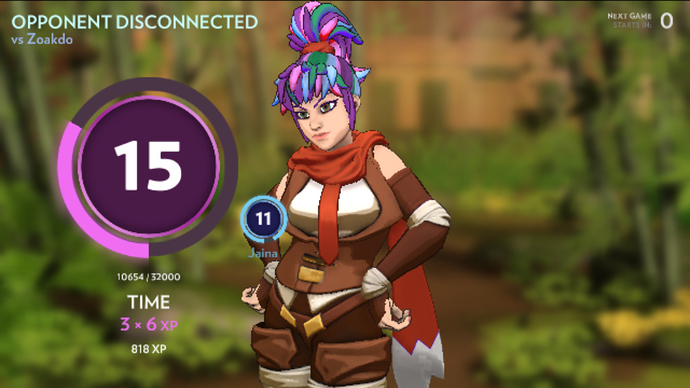 Game Version: 1.16623
System Information: Windows