Title: Survival Lum Immortal Rebirth
Summary: While playing 20 man survival Lum was KO'd while a mini Lum was on the field. Lum played the mini death animation then the mini Lum became normal Lum and fought with 0 HP. After hitting him one time it fell on the ground and was immortal, I had to exit the game via alt+f4
Steps to reproduce:
Play against Lum in survival
KO Lum while Mini-Lum is on the field
KO the new Lum
Notes: The particles effects he left on screen would not go away. I also could not interact with the items he left on the ground (The Cherry). This is also very similar to another bug called CPU Lum survives bomb in survival.
Attachments: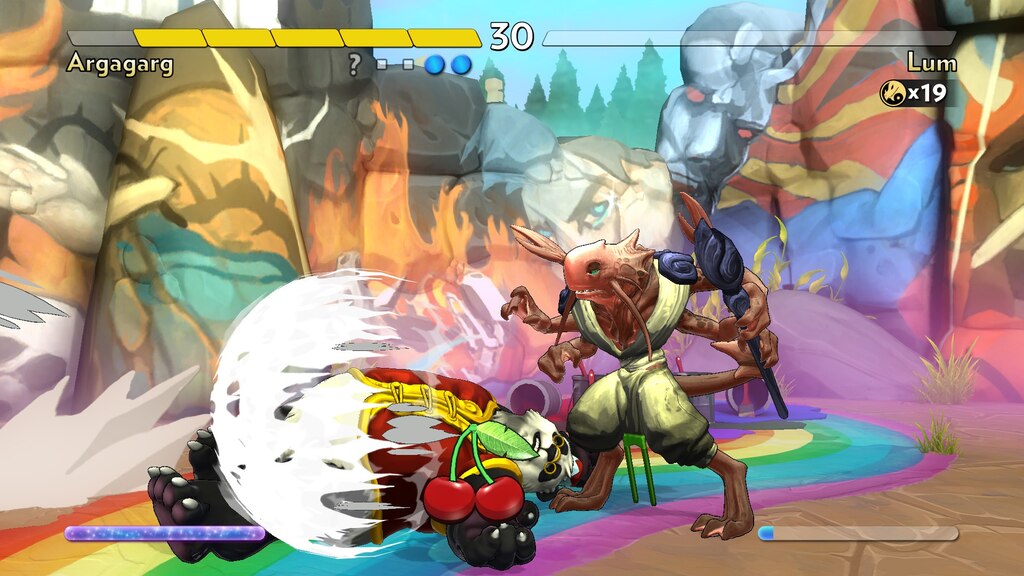 Game Version: v1.18893
System Information:
Processor: Intel® Core™ i7-9700K CPU @ 3.60GHz, 3601 Mhz, 8 Core(s), 8 Logical Processor(s)
Installed Physical Memory (RAM) 16.0 GB
System Type x64-based PC
OS Name Microsoft Windows 10 Home
Version 10.0.18363 Build 18363