Title:
Unwanted reset of cursor in friends/recent players/avoided menu.
Summary:
While browsing the friends, recent players or avoided menu, after some time (5 - 10 seconds) the current cursor is reset to the top left entry.
Steps to reproduce:
Go to one of the said menus (friends/ recent players/ avoided).
Select some entry different than the top left.
Wait for 5 - 10 seconds.
Expected Results:
The cursor selecting an entry should not change without user interaction.
Actual Results:
After few seconds the cursor selection is moved to the top left entry.
Attachments: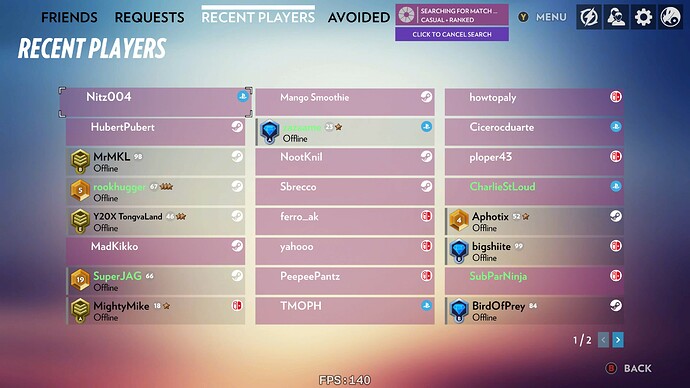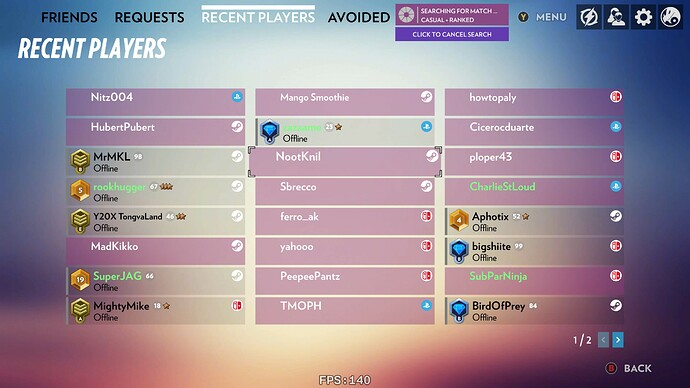 Game Version:
Steam, v1.19748
System Information:
Windows 10